Image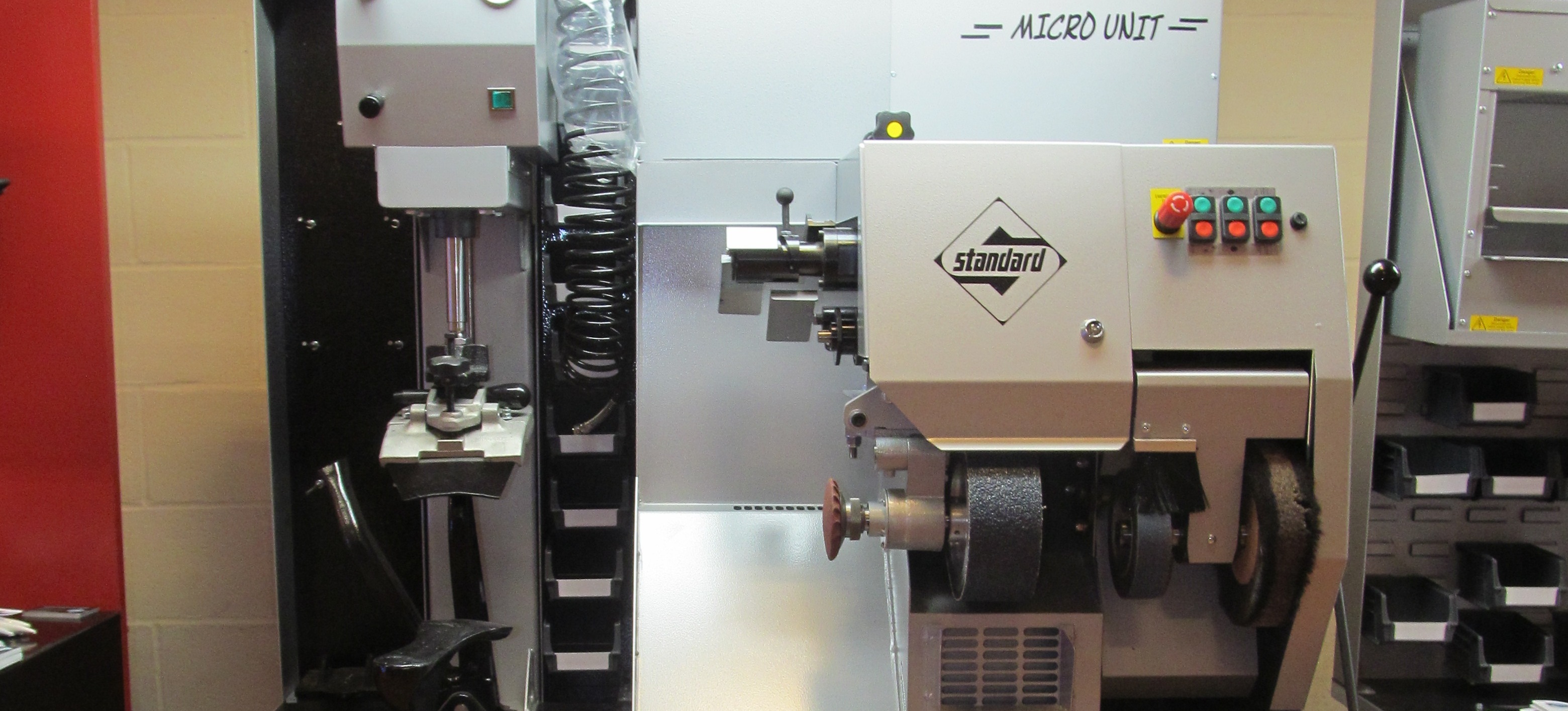 Back in the mid 1990's both Standard Engineering and Whitfield Wylie came up with the idea of building and supplying a smaller combination finisher.  The traditional shoe repairer / key cutter was starting to expand into engraving, and space in a store was starting to be at a premium.
It would be fair to say neither machine caught on at the time.  Not everyone was offering more services.  And the days of the gloomy, dusty cobbler shop, where one wall was devoted to key blanks and the rest of the shop given over to a behemoth Power Unit, wasn't quite over.
Fast forward 20 years and it is a different story.  The industry landscape is unrecognisable, as is the average High Street.
Most repairers who have survived into the present day have done so by fully embracing diverse services to the public.  Shoe repair.  Key cutting.  Engraving.  Photographs.  Watch repair.  Shoe care.   Transponders.  Dry cleaning.  Phone repair.  Pet tags.  You name it.  Modern services allied to an old-fashioned customer-focused ethic.  All offered in a clean, well laid-out environment.
Unless the proprietor is lucky enough to own a property with rubber walls, decisions have to be made as to how to accommodate all the new services and offer them in a cohesive fashion.   This is where Standard, and more specifically, the Standard Micro Finisher and Press unit could be invaluable – offering reduced noise and improved dust control.
With an overall length of 125cm this fully functioning unit is the same size as a 700 Finisher and half the size of one of the few remaining Power Unit's to have escaped falling into a tar-pit.
That's a lot of room freed up for all those other tempting services!
List Snippet
Back in the mid 1990's both Standard Engineering and Whitfield Wylie came up with the idea of building and supplying a smaller combination finisher